04/06/2019
札記3 - "Actor" ,"Director", and"Camera man"
  Hello! We are the non-practical planners. We had already held a lot of meetings to discuss about our design. In those meetings, we have constructed many designs and banned most of it. Our ideas are to improve the design the refuse chute, and we choose the best idea to imply on our design. 
  But we always have different designs. Therefore, we always have different opinion on a subject and argue a lot. Once when we were filming the video for the 3rd Journal. We first argue about what we should film of and we should we say in the video. We take it very seriously as if we are filming a movie and we "NG" a lot of times. It is due to the fact that and our "actor " is continuously failing to reach the expectations of our "director" and the constant ignorance to the comments given from our"camera man". For example, the other members spectate the act would remind him to be more expressive and be more psychopathic, and hide the serious face to create a more fun and casual atmosphere. We ended up laughing during filming.
  Our meeting are always casual and relaxing. As you can see in the photo, we are both eating and discussing at the same time, which is very unproductive. Also, our captain always digressed and suddenly talk about other unrelated things in the middle of a discussion, although he is quite hilarious sometimes (I swear I didn't get paid for writing this). I am starting to think maybe we shouldn't invite him to our discussion next time.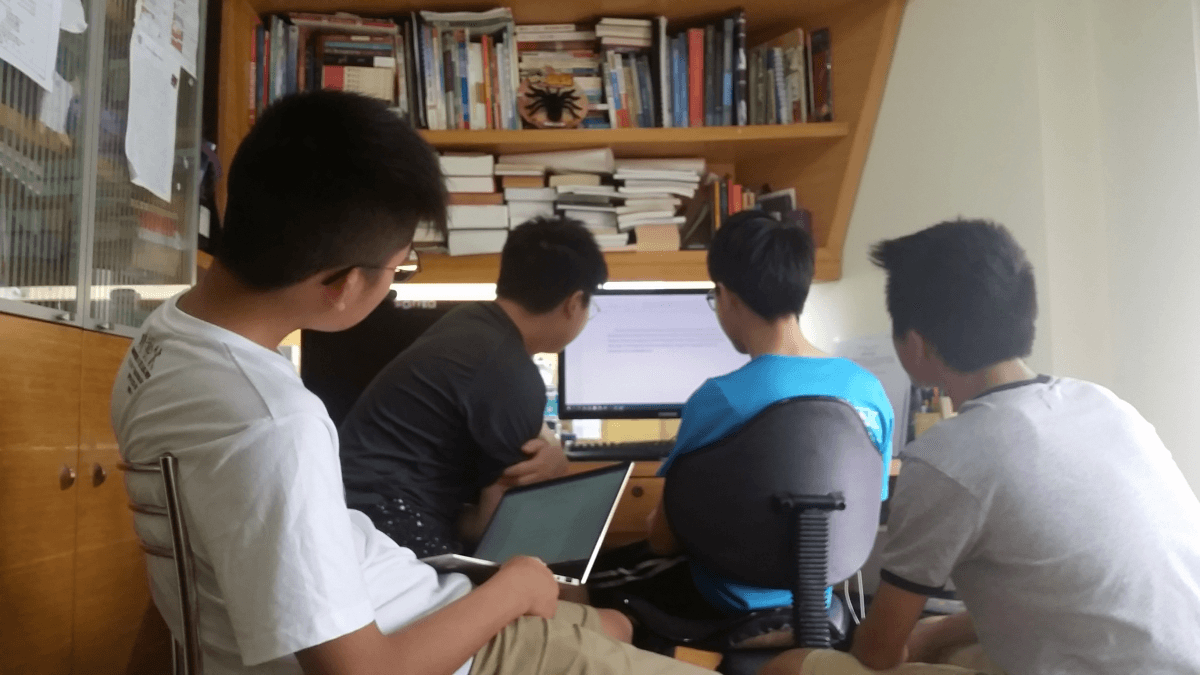 Despite the fact that we always have different opinion seems like a bad thing, it actually helps a lot when we are coming up with solutions to a certain problem. Since we can come up with a large variety of ways on how we are going to solve the problem, we usually compare each method and find the one that is best suitable.
現凡訂閱etnet YouTube Channel,即賞麥當勞現金券!
► 立即行動